What is a Smart Workspace?
The typical concept of a 9-to-5 workspace has shifted dramatically. Employees are no longer glued to their desks. Instead, people can work from anywhere they want, at their own pace.
Whether it's a morning meeting at Starbucks or a late-night email check after a family gathering, today's workspace moves with the employee.
While numerous reasons have contributed to the emergence of
smart workspaces
, one key component is essential for them to succeed: the correct communications technology.
Let's take a closer look at the smart workspace and see how you can set up your company to suit these growing employee expectations.
What is a smart workspace?
A smart workspace is a digital environment that pulls together all of a team's data as well as their favourite tools. It assists users in cutting through the clutter and displaying the most important tasks.

For starters, it integrates all of your work-related content and tools so that everything is conveniently accessible. You won't have to switch between platforms, apps, or content types since you'll be able to use them all in one spot with a smart workspace.
Second, it connects people and discussions related to a file or project in a smart meeting room. Instead of being dispersed across disparate communication channels, the context for your work is all here.
Third, it uses artificial intelligence to sift through the noise and reveal what matters most. It also detects images so you don't have to remember file names. It suggests which information you'll need for a meeting or which might be pertinent to a document you're revising.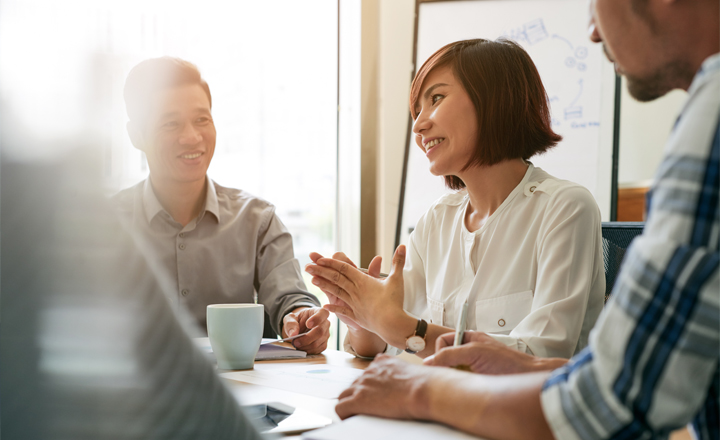 What makes a smart workspace?
a. Connected
To make your working life simple and seamless, building systems, logins, and workspace technologies should all be integrated. Sticky notes and passwords are no longer necessary in smart workspaces.

People can safely access information on the spot from inside or outside the office thanks to cutting-edge technologies like virtual private networks (VPNs).


b. Effective
We like to talk about efficiency, but what good is efficiency if it isn't effective? People can be more productive at work if they use smarter methods of working.

They can work in a variety of locations and choose the ideal ones for their tasks. And people who are pleased and perform well have a greater impact on the company and its bottom line.


c. Technology
To be smart, you need smart tools, such as smartphones, intelligent data, and more. As a result, it should come as no surprise that smart technology is required to fuel any smart workspace transformation.

You'll be able to establish more simplified operations, more accurate statistics, and better spaces to conduct business thanks to technology.
d. Dynamic
Smart workspaces support agile working cultures by providing workers with the flexible spaces and resources they require.

People will become more active by nature and require greater accessibility from their employers as they become less micromanaged and more self-motivated.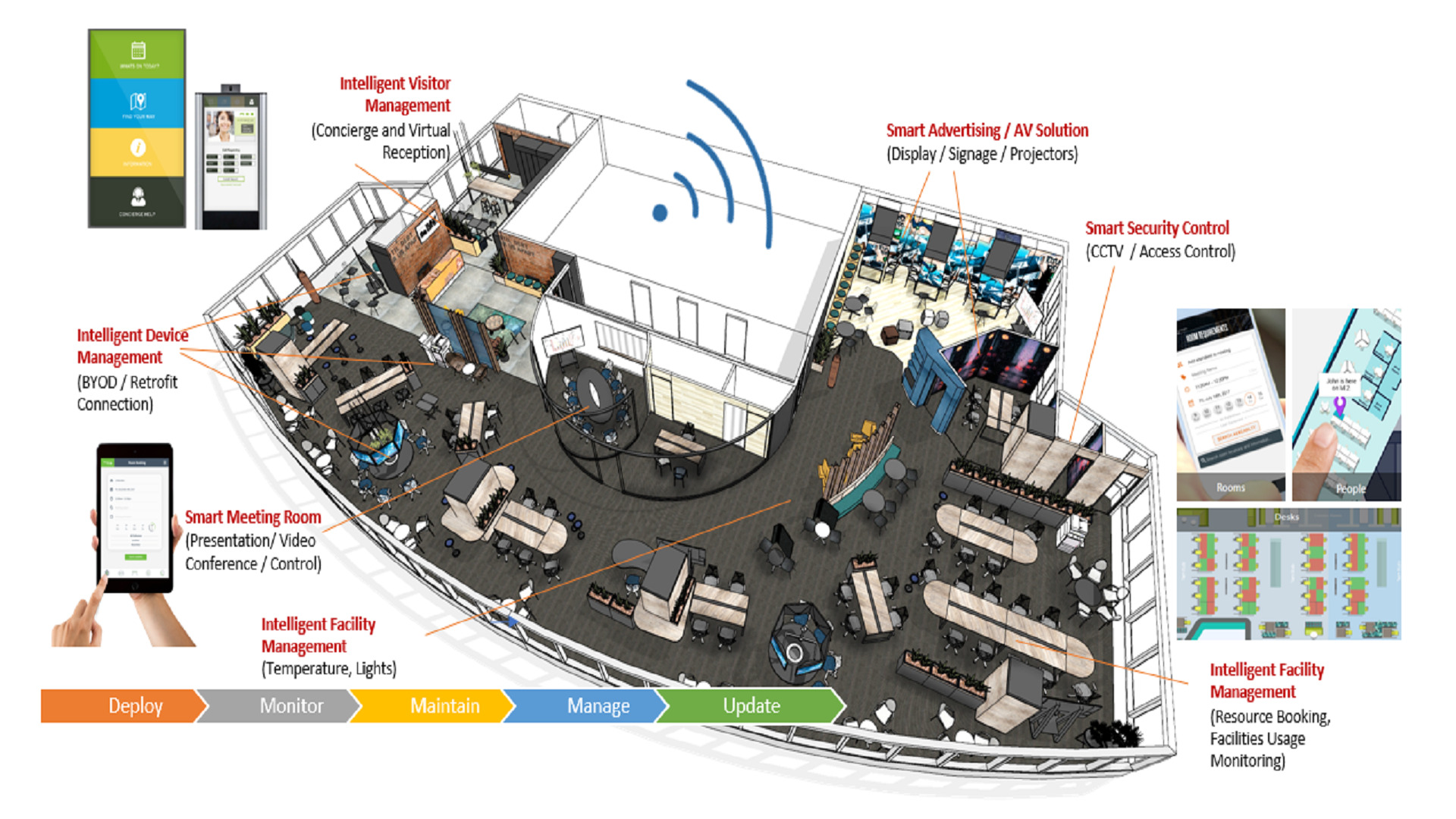 Setting up a smart workspace
You need a reliable, professional smart workplace solution provider to get the most out of a digital or smart workspace.
The smart workspace solution from RICOH allows for more efficient workplace utilisation and management. If your business is a buzzing hub of meetings and flexible workspaces, you need smarter room booking solutions.
With a
cloud-based meeting room
and workspace scheduling that can handle bookings, walk-ins, and visits, you can keep everyone organised.
This system includes an intuitive touch screen display and a centralised admin site, as well as seamless connectivity with
Microsoft Outlook
or
Google Calendars
, allowing for a simple, single view of meeting room bookings across your whole organisation.
The advantages include:
An integrated meeting room booking system for your business
Screens outside the room so everyone can see room availability
Admin control from any device
Measure usage, peak times, and other factors to gain insights into your space.
Manage user bookings, access, and rooms in a secure manner.
Monitor use and get insights
In addition to a unified communications system and a powerful suite of collaboration capabilities, RICOH can provide a smart office solution for your company. RICOH's smart workspace solution provides the following:
Employees can effortlessly move between channels with a single application that includes voice, video, messaging, audio conferencing, and more.
A uniform user experience across all platforms.
Design that is optimised for mobile devices and works on both iOS and Android.
Collaboration is aided via audio conferencing and web sharing.
Employees are easily accessible from any device.
Individual and group chat to keep the lines of communication open.
It's simple to keep team members up to date on projects using file and screen sharing.
Employees can work from anywhere with secure remote access, without having to worry about sensitive company data.
Support for several regions and languages so that employees all over the world can have the same unified experience.
In Closing
Teams can communicate more efficiently and effectively with a smart workspace solution by just sharing ideas and files. Managers make better decisions and are more productive.
You'll keep up with today's fast-paced business world if you keep your staff connected on the road. You'll also be able to break down barriers across departments and places.
All in all,
RICOH's smart workspace solution
is as beneficial to the bottom line as it is to employee satisfaction and retention.