The Benefits of Using Smart Meeting Rooms
Smart technology is simplifying life and altering the way people interact. To build a smart meeting room, a future-focused meeting rooms solution, smart video conferencing cameras, software, and collaboration technologies are coming together to ensure effectiveness.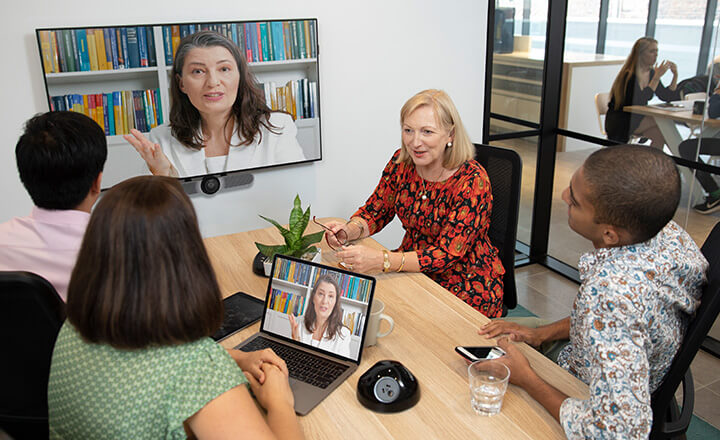 Employees may use video conferencing technologies in smart meeting rooms to make cooperation in the workplace simple, enjoyable, and inclusive.
Businesses all around the world are smartening up their meeting rooms and making them 'video ready,' thanks to the increasing accessibility and quality of video calling.
Traditional meetings, according to many experts, reduce productivity and divert attention away from more important duties.
Smart meeting rooms, on the other hand, employ integrated technology, smart whiteboards, and other enhancements to make meetings more efficient. These changes take a proactive approach to addressing some of the office's most troublesome meeting issues.
Here are the benefits of using a smart meeting room. 
Meeting Engagement

When employees are forced to listen to a monologue from a single speaker, meeting engagement is frequently low.

An interactive whiteboard and multimedia capabilities in a smart meeting room, on the other hand, encourage active cooperation. In this setting, you may immediately discuss ideas with other participants, develop new solutions, and effectively communicate information.

Seamless Tech Configuration

During a typical meeting, you will almost always discover that someone is trying to get their laptop to work with the projector, which may waste a lot of time.

By simplifying device connections, a smart meeting room solution removes this inefficient circumstance. The system works with a variety of presenting devices, including computers, tablets, and smartphones.

The network setting is done ahead of time, so all you have to do now is connect the devices. Other office technologies can be integrated with smart meeting rooms.

You can use the network to retrieve presentation files, load reports from your enterprise resource planning application, and get data from your department.

Remote Attendees

Many companies boast about their workplace mobility, yet they still need in-person meetings regularly. Remote workers, busy executives, and field staff all lose valuable time as a result of physically attending a meeting.

A smart office makes it simple to bring together remote experts for a meeting without blowing the company's trip budget.

Without arranging everyone's schedules to bring everyone to the office at the same time, your firm can make the required strategic decisions by reaching out to everyone through smart meetings.

Recorded Meetings

Even when a remote alternative is available, key individuals may be unable to attend meetings.

If a key decision-maker is unable to attend a meeting, the smart meeting room may record the meeting and any information given on the interactive whiteboard.

They rapidly catch on and don't need to rely on notes to make judgments. High-quality training videos and other content benefit from the recording feature.

Room Scheduling

The logistics of hosting a meeting might be difficult to manage. You'll need to identify the proper area for your guests, confirm that it's available, and direct them to it. If you manage these things by hand, you may discover that meeting spaces are taken by other teams or that participants are unable to locate the meeting location.

Smart meeting rooms include a scheduling system that displays if a room is reserved, when it will be available in the future, and how to get there. Some systems work in conjunction with digital signage placed at the door. The timetable is updated in real-time, ensuring that your room is ready when you need it.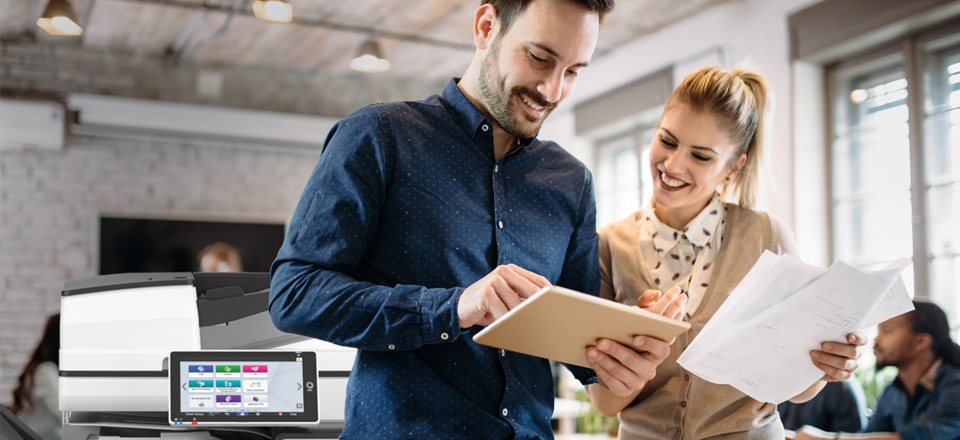 In a Nutshell
With smart meeting rooms, people will spend less time on trains, planes, and vehicles, allowing them to be more productive at work while also having a better work-life balance without the stress of excessive business travel or commuting.
This is true for both internal and external meetings. It also has the added benefit of saving time travelling between offices for meetings with other team members for those who work at multi-site locations.
Smart meeting rooms also enable a digital revolution that addresses several inefficient meeting issues. The connected room simplifies the process of arranging and operating meetings.