Managed IT Services vs. Outsourcing: What are the Differences?
What is Outsourcing?
In IT, outsourcing is the engagement of an external service provider to perform IT business operations and support to allow an organization to focus on other business activities. When businesses outsource, they often look for a partner to help them with certain tasks.
Outsourced IT can operate from any location in the world, so it's not unusual for them to work remotely. However, there are local outsourced IT choices as well. It is contingent on the sort of outsourcing you choose.
In any case, these services are often delivered using a break-fix IT approach.
The break-fix IT model refers to IT services provided and billed on an as-needed basis, as opposed to paying a fixed monthly fee for an ongoing service.
What are Managed IT Services?
On the other hand, Managed IT Services allow an organization to outsource activities (IT or otherwise), including print solutions, to a service provider, known as a Managed Services provider (MSP). They don't use the "break-fix IT" method.
Instead, the managed service provider is in charge of monitoring and managing a business's IT systems and operations around the clock.
Small businesses, like large organizations, rely on technology to run efficiently and compete successfully. But as reliance on IT develops, so do the resources needed to sustain a more complex IT environment. Many small businesses have limited IT resources, which can soon become overworked.
If you fall behind on backups, updates, and security, you'll be far more likely to experience an IT outage or other problem that will have a negative impact on your organization in the future.
For example, if your customer relationship management system, financial application, or network goes down, you will almost certainly lose a significant amount of productivity and income.
Managed Services, like other business solutions, do not have a "one size fits all" solution. An organization can outsource one IT needs to an MSP, such as Managed Desktop IT Service, managed print service, or all of its IT needs to Managed Packages, which are meant to function as a full tech staff.
To satisfy the varied demands of your workforce, RICOH provides a customizable desktop support solution. Our Managed IT Desktop Service offers remote operation and management of desktop deployments, as well as important service desk capabilities for your workforce.
Supporting your end-users can be more cost-effective with services delivered 24/7 to meet the on-demand needs of today's users by leveraging our managed services. The following are some of our primary service desk offerings:
Cost savings
Governance and compliance
IT Services
Server
Service, support, and maintenance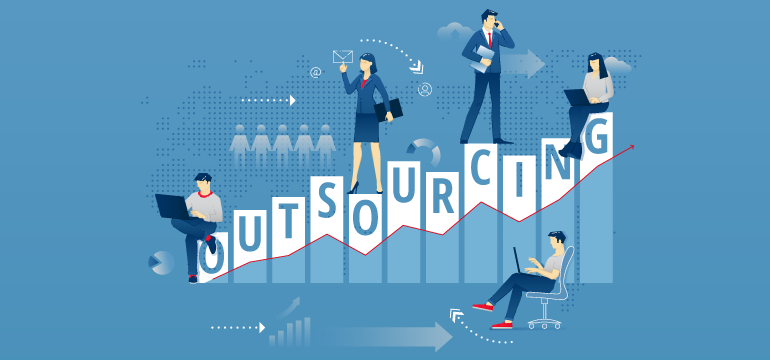 What's the Difference Between a Managed IT service and an Outsourced IT Solution?
1. Outsourcing is Less Specialized than Managed Services
When you outsource your IT services, you hand over all of your IT-related needs to a specialized company that provides your company with an onsite staff member who acts as a liaison between the two parties. Essentially, this individual serves as a link between the outsourcing firm and your organization.
RICOH's managed desktop services provide you with a more personalized solution. When you contract with a managed services provider, they handle the IT operations that you can't do on your own, like your managed print solutions. They collaborate with your current IT staff to ensure that everything runs properly. They provide services that are tailored to your specific requirements.
2. Managed Services are a more Long-term Investment
Outsourcing is often done on a short-term basis when a specific issue arises, but organizations that rely on managed services see it as a long-term solution.
RICOH'S managed desktop services can integrate with your current infrastructure and become an extension of your team, whereas outsourcing means bringing in someone on a temporary basis to tackle a specific issue.
3. Working with a Managed Services Provider Allows You to Know the Costs Ahead of Time
The most significant distinction between managed services and outsourcing is how the services are paid for. Even if you're buying a recurring service, you'll know the complete cost upfront with managed services.
In most circumstances, you'll be charged on a monthly basis, and you'll know precisely how much you'll be spending each month.
What you pay for outsourcing is determined by the agreements you establish with other organizations and individuals, and performance payment is frequently disputed. It's unpredictable, making appropriate budgeting difficult.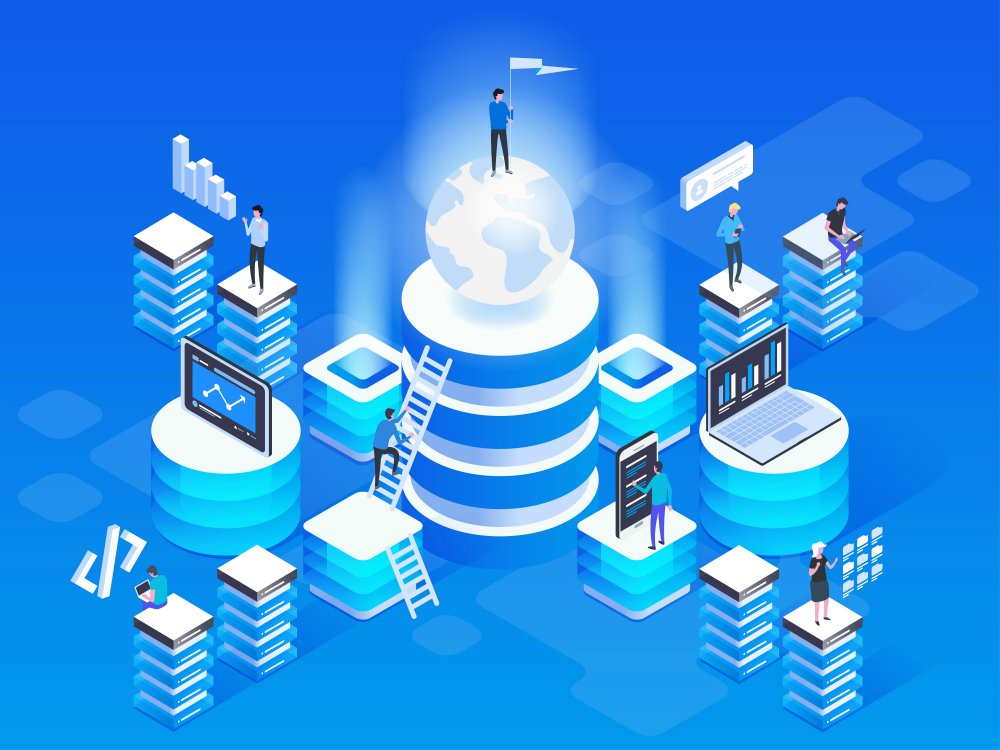 4. Managed Services Focuses on the Effective Management of Assigned Tasks via the Use of the Appropriate People, Processes, and Tools
RICOH'S Managed desktop services take a holistic approach to IT management, whereas outsourcing focuses on the most efficient work deployment.
For example, if a company can get better-quality services for less money by outsourcing, they will do so.
In Closing
In today's business world, both managed IT services and outsourcing have a role to play, but RICOH'S managed desktop services provide you with more alternatives, are more cost-effective, and allow you to work with skilled professionals.
Both can protect you and lower your risk, but one may be more appropriate for your situation.