From Traditional to Smart Devices: The Hybrid Workplace Revolution
A hybrid workplace model combines office and remote work to give employees flexibility and assistance. Aided by global technological advancements and the proliferation of the Internet of Things (IoT), a hybrid workplace model can be setup rather easily with some deft handling, creative imagination, and the usage of modern tech devices and gadgets.
These hybrid workplace models are designed to augment employee satisfaction by enabling them to work from a place of comfort while ensuring that business as usual does not suffer either.
Most effective hybrid workplace models are those that aid work efficiency, allow "more" to be done in "less", and promote online collaboration and teamwork without disruptions in human interactions. This means hybrid workplace solutions must include modern tools like audio / video conferencing, services that allow for easy file sharing, data sharing, and a shared space for data storage.
The Hybrid Workplace Model
According to a new Microsoft Work Trends report, 70% of employees prefer flexible hybrid workplace model choices, while over 65% prefer in-person work. Furthermore, 66% of organizations intend to revamp their offices to make them more strategic assets, with workspaces evolving into hubs for employee cooperation and socialization, allowing for increased human encounters.
Hybrid workplace solutions being adopted by employers must encourage collaboration and togetherness for them to be effective.
The Internet of Things (IoT)
Hybrid workplace models, hybrid workplace solutions, and the IoT go together. With everyday objects like watches, robotic house sweepers, sensor-based lighting, and television becoming smart devices (with the ability to connect via a network), "connectedness" as a concept has undergone a paradigm shift and radical transformation.
The IoT is proliferating everyday life with their presence and usability, they are also now an intrinsic part of hybrid workplace solutions.
Why is a Hybrid Work Model being Preferred?
The hybrid work model is a brilliant mix of comfort, pragmatism, and work efficiency when used in the right spirit. With hybrid workplace solutions taking care of collaboration, an increasing number of people are opting to work "half-n-half" or with a greater tilt towards remote working.
Hybrid workplace models are also leading to make-or-break decisions being made about employment, business, and work at an unprecedented scale. To cite an example, up to four million quit their job in June 2022, attributing their decision to the hybrid work option and hybrid workplace model (or the lack of it).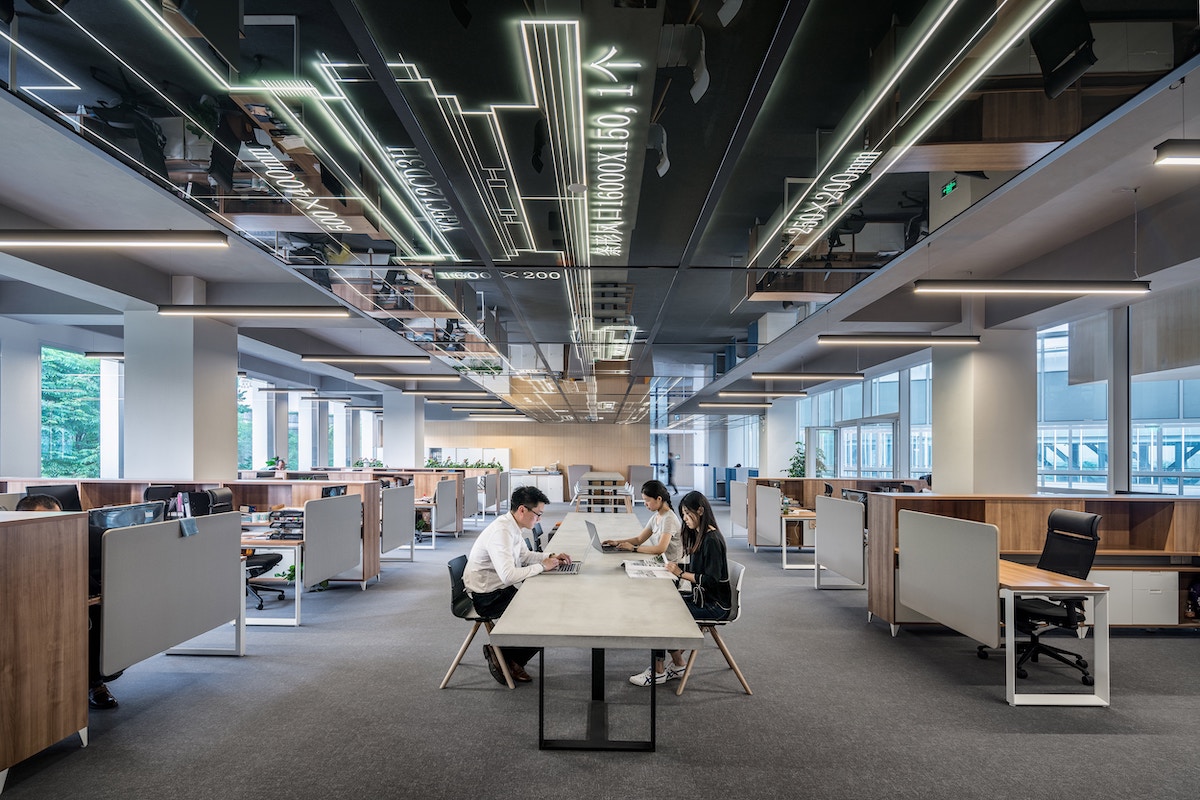 What Exactly is a Smart Hybrid Workplace Model?
A new worldwide market research study describes the smart workplace as "connecting and engaging" technology, services, and solutions that enable people to work better, quicker, and smarter. According to the analysis, the smart workplace industry will be worth $53 billion by 2025, with a 12% compound annual growth rate.
The research focuses on hybrid workplace solutions that maximize management by utilizing sensors, the Internet of Things (IoT), software, and other linked solutions, such as:
Construction of a building
Lighting
Energy administration
ventilation, heating, and air conditioning
Maintenance that is predicted
Security
While all of these factors are vital, today's smart workplaces and smart meeting rooms go beyond the physical structure to promote collaboration and the employee experience in a hybrid setting, including:
Apps for hybrid work models
Sensors for occupancy
Smart meeting rooms.
Lockers that are smart
Parking solutions that are smart
Navigation and wayfinding
Smart Office Technologies in the Workplace
A smart office is a workplace where hybrid workplace solutions help employees perform more efficiently, effectively, and intelligently. Smart office devices and smart conference rooms may help employees execute basic activities more efficiently and quickly, giving them more time to focus on developing their businesses and inventing. Furthermore, it helps to increase staff productivity.

What is a "Smart Meeting Room" (Smart Conference Room)?
A smart meeting room is an intelligent environment that incorporates hardware and software in the smart meeting room itself to offer an extraordinarily effective meeting experience for attendees, whether they attend the meeting in person or remotely. The smart meeting room or smart conference room is very helpful for a hybrid workplace model.
Smart meeting rooms enable employees to gather, interact synchronously, and work efficiently regardless of their location, whether they are working on a hybrid workplace model or completely remote.
Necessary Devices and Software for the Smart Meeting Room (Smart Conference Room)
1. Software for Video Conferencing
Video conferencing software is a vital component of any smart meeting room. It enables seamless communication with your scattered workforce and makes scheduling, inviting others, and starting a video conference with your team simple.
2. Camera for Smart Video Conferences
Many smart meeting rooms are equipped with video conferencing cameras, allowing distributed teams to meet in real-time. These cameras are linked to laptops, monitors, and other in-room equipment to provide a live video stream of the conference.
3. Whiteboard Tools
Whiteboards are a useful productivity tool for a hybrid workplace model. They can be used to exchange ideas and illustrate a thinking process or workflow with the individuals with whom they are meeting.
4. Productivity and Analytics Tools
Smart meeting rooms are coupled with analytics technologies that allow IT executives and facility management to understand how smart conference room spaces are utilized in order to deliver the best experience for hybrid workplace model employees.
All in all
It is impossible to overstate the relevance of smart office equipment and smart conference rooms in the hybrid workplace model. They increase workplace efficiency and productivity by providing employees with the appropriate work tools, regardless of whether they are working on a hybrid workplace model or working remotely.