Difference between Interactive Whiteboard vs. Smartboard
Every year, we come up with innovative methods to incorporate technology into our classes or offices for the benefit of our students or employees.
You may want to consider interactive whiteboards and smartboards in Malaysia to assist engage students in classes, make learning more engaging, and help your students learn more in your classroom.
In Malaysia, the terms smartboard and interactive whiteboard are used interchangeably. Is there, however, a difference between the two vital learning tools?
What is a Smartboard?
Smartboards are a type of interactive whiteboard. They were created to project an image from a computer screen while letting users interact with it using a smartpen, a finger, or other solid objects.
The goal of developing smartboards was to create an interactive tool that would make students' learning more interesting. They are also designed to fulfil the demands of different learning styles that students may have by allowing teachers to use multiple tactics to reach their students.
Because smartboards allowed students to see large, full-colour images, graphs, diagrams, and videos, their invention allows students to truly bring learning to life and allowed students to collaborate and address challenges.
To increase engagement and accessibility, you can even transfer lectures from the board to your students' tablets, computers, or other devices. Teachers can access their cloud-stored applications and documents straight from the smartboard, making it simple to launch anything needed for the lesson.
Smartboards also provide a free content library, pre-made templates and organizers, subject-specific tools (such as equation editors), and other features aimed to facilitate lesson preparation and delivery while simultaneously assisting students in learning more.
Smartboards are available in a variety of sizes to meet the demands of different classrooms.
What is an Interactive Whiteboard?
Interactive whiteboards, as the name implies, are intended to allow students and teachers to interact with text, programs, annotation tools, and other elements on a whiteboard.
The phrase "interactive whiteboard" refers to a broad category that encompasses smartboards as well as other brands and technologies that allow students and teachers to participate during education.
With an interactive whiteboard in Malaysia, you and your students, employees, or colleagues can employ the touchscreen features to type text, model solving issues, highlight vital information, and more.
Interactive whiteboards can also be used as a huge projector screen, allowing you to share large, full-colour photos and videos with students, which is useful for demonstrating a topic and allowing students to get a close-up look at anything.
Aside from the apparent benefit of interaction, interactive whiteboards have several advantages over regular dry-erase boards.
You can save each slide as well as any notes or annotations you make during class. This might make it easier to take up lessons where you left off the next day or print out resources to aid students.
In addition, interactive whiteboards do not require the usage of dry-erase markers. You could write with the unique pen, which does not dry out and does not need to be refilled as frequently as markers do.
Many versions of interactive whiteboards in Malaysia are less expensive than smartboards. For example, RICOH's interactive whiteboards are reasonably priced and available in a variety of sizes and models.
Meetings are easier to run and more engaging with the RICOH IWB Add-on service for Microsoft 365. Also, it is not necessary to connect to your laptop.
It is simple to begin meetings, present and annotate information, exchange documents, and distribute meeting notes with the Ricoh interactive display securely connected to your Outlook Calendar, OneDrive, Teams, SharePoint, and Box folders.
Here are some interactive whiteboard offers from RICOH: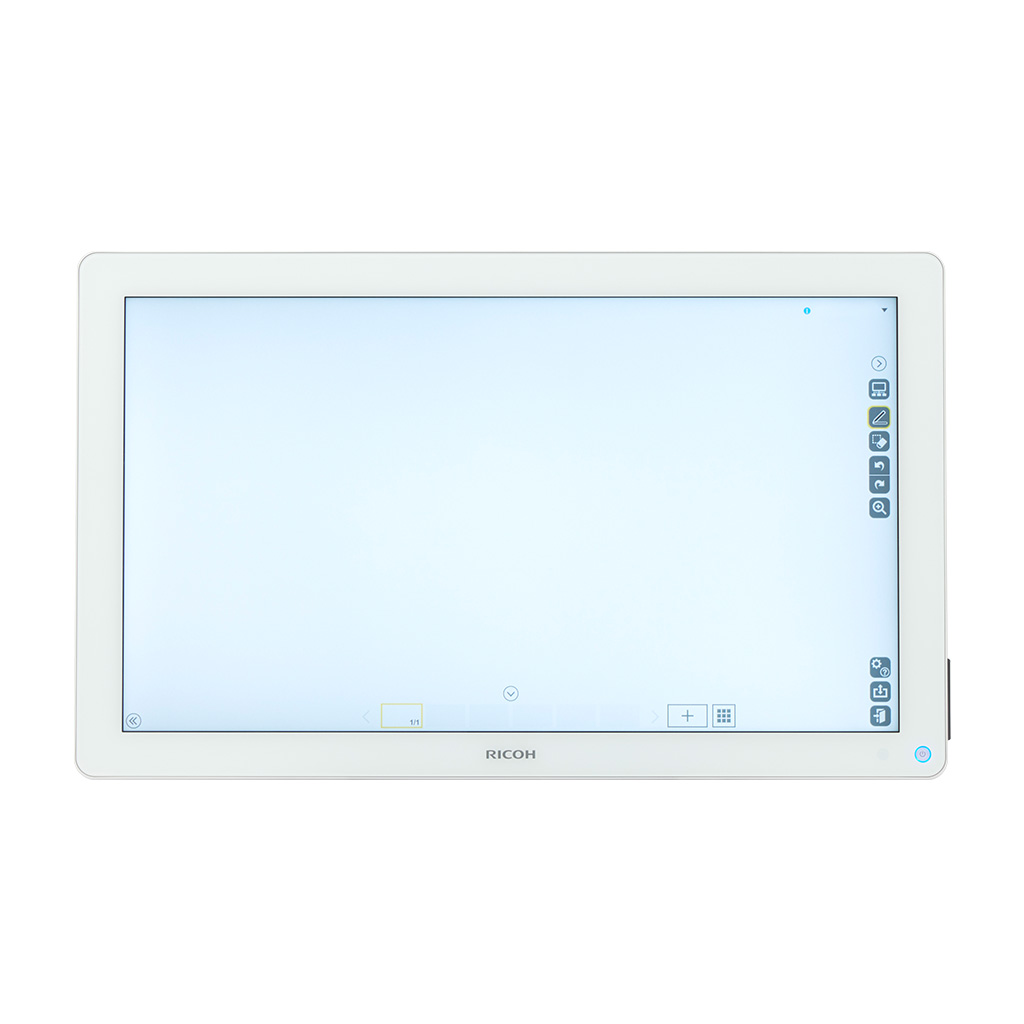 IWB D3210
Real-time collaboration across several office locations is no longer a problem. Whether you're in the same office or on the other side of the country, Ricoh's Interactive Whiteboards provide a range of options to collaborate, discuss, agree, and share results.
You can connect quickly and easily via Bluetooth or other media. To limit device access and keep data private, add Ricoh Streamline NX for card-based authentication.
32-inch touchscreen
Projected Capacitive Touch (PCAP) technology
Optional controllers
Optional remote connection
IWB D7500
This interactive whiteboard's adaptability provides options and simplicity for a happy, cooperative office. Use the whiteboard to control networked machines or to show content from a USB drive.
Choose from a variety of display styles, depending on whether you want to move it around the office on wheels, hang it on a meeting room wall, or use it as a desktop.
Working across different locations is made easier with real-time sharing, which requires no software.
75-inch touchscreen
3,840 x 2,160 pixels
410 cd/m2 brightness
Optional remote connection
IWB D6510
It provides a variety of ways to connect, whether you're in the same room or another country. Keep projects on track by making it easier to approve plans, documents, and other items.
Interactive whiteboards provide a space for everyone, no matter where they are, to express their ideas in real-time.
Connect quickly and easily via Bluetooth or other media to save time and effort. The versatile design may be hung in your conference room or used as a tabletop for brainstorming.
65-inch touchscreen
1,920 x 1,080 pixels
350 cd/m2 brightness
Optional remote connection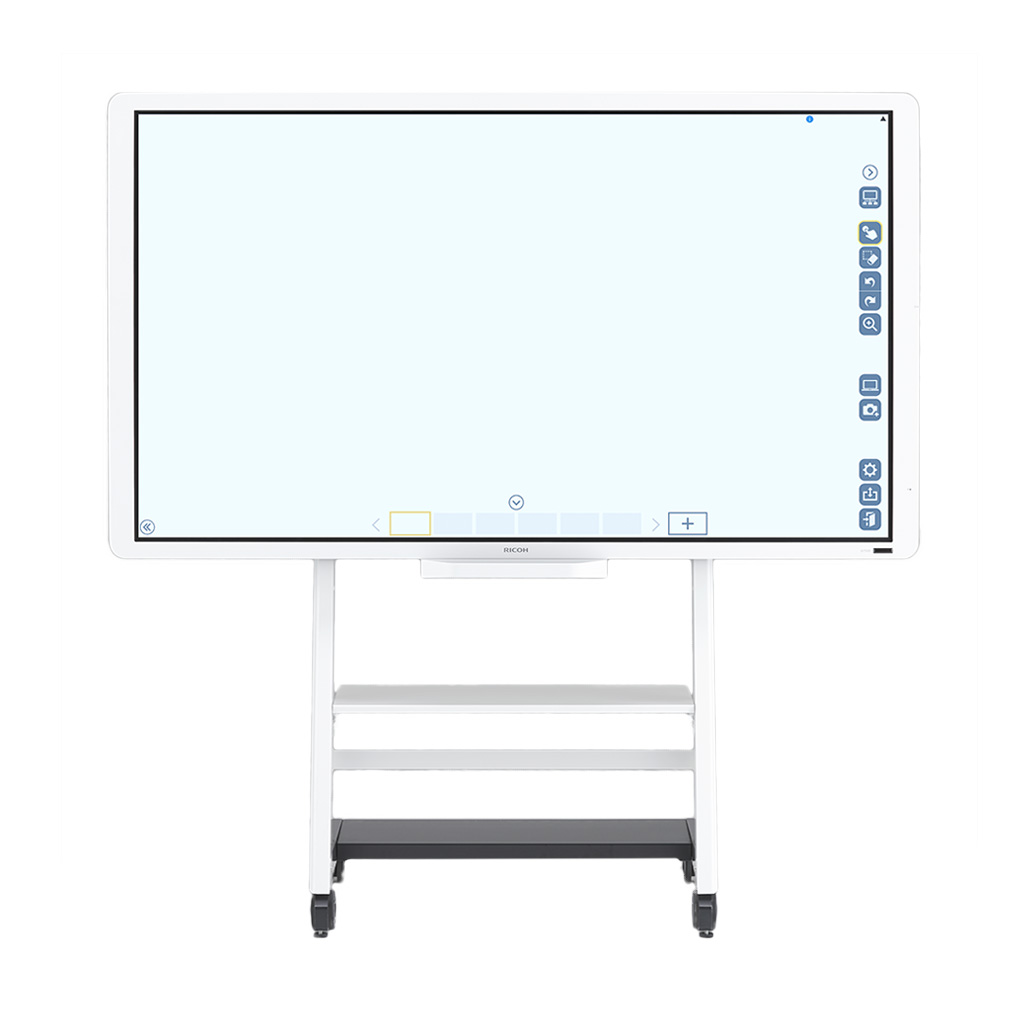 IWB D5520
Real-time collaboration across several office locations is no longer a problem. All you need to achieve aligned teams and offices, no matter where they are, is this one tool.
Allow for cross-location editing and annotation, as well as easy sharing and distribution. To limit device access and keep data private, add Ricoh Streamline NX for card-based authentication.
55-inch touchscreen
1,920 x 1,080 pixels
450 cd/m2 brightness
Optional remote connection
All In All
Businesses can utilize smartboards and interactive whiteboards in Malaysia to assist their employees to participate and engage during meetings.
These technologies may bring meetings to life for employees by allowing them to see and feel things that would otherwise be impossible in a meeting room.
Both smartboards and interactive whiteboards may be extremely useful learning aids.
The choice between an interactive whiteboard and a smartboard for your classroom will be dictated by your budget, how you intend to use the technology, and, of course, the needs of your students or employees.