10 Ways SharePoint Keep Workplaces Efficiently
Employee productivity diminishes when they are compelled to use complicated, inefficient software. In fact, the IT department or service is responsible for providing employees with the most up-to-date software that helps them access a seamless digital workflow solution.
SharePoint, Microsoft's leading Web application platform and collaboration software come in handy in this situation.
What is SharePoint?
SharePoint is a web-based document management and collaboration tool. It is highly flexible and is mostly used to store documents and deliver information between businesses. The tool comes in especially handy in today's hybrid workplace model.
Users can use SharePoint to establish an intranet (or internal internet system) that functions similarly to a website. Subsites for certain departments or teams can be created. Users may view, share, and edit documents in one single, secure location.
Here's how SharePoint can keep your workplace running efficiently.
1. Apps and the Marketplace
SharePoint users have access to a variety of apps and updates through the Marketplace, which keeps their programs operating swiftly and efficiently. Users also save time and money in the long run because they don't have to pay and make their own software.
2. Insight into the Business
Before SharePoint, only experts with extensive knowledge in data warehousing could assemble unstructured data from several sources for analysis.
Anyone can now create a spreadsheet in minutes using SharePoint's in-memory capabilities via the Excel client, which allows any business user to pull data from many sources.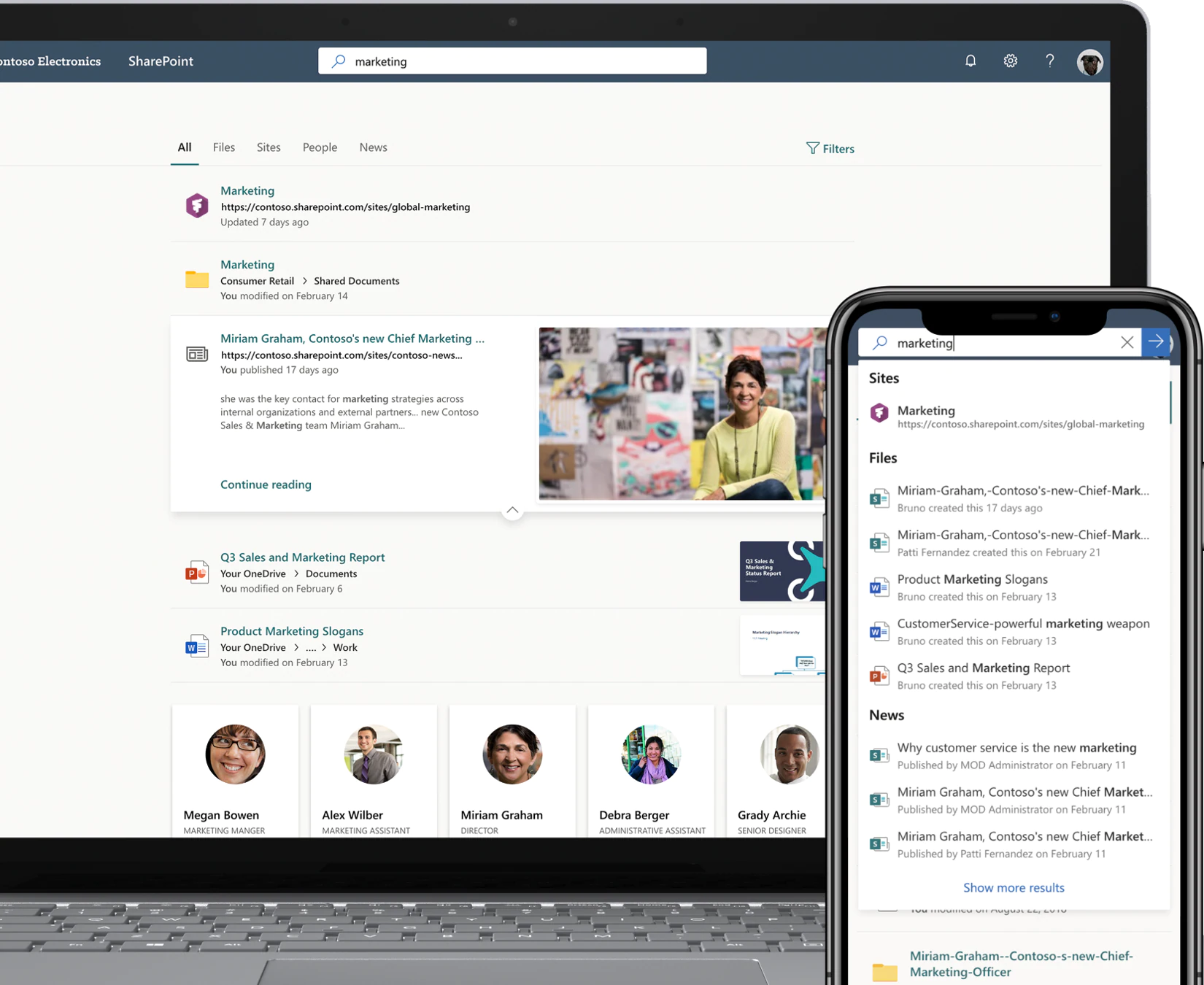 3. Content Management
SharePoint makes it simple to maintain a website. One of the main goals of the program is to run sites that are visible on the internet by putting videos directly on pages, making short URLs, and ensuring that all languages and devices can work with the site.
4. Site Regulations
Sites must be cleaned, updated, and maintained over time. Because security flaws, broken links, and stale content may all reduce the effect of a site, SharePoint allows users to set up routines and options for dealing with inactive sites.
5. Managed Metadata
Users can tag information using a taxonomy or folksonomy of words in SharePoint, resulting in a more accurate and efficient filing system. Based on these tags, certain characteristics can be added to the phrases, which can then be tracked using keywords or social media.
6. Search
Remember when workers would spend hours sifting through infinite file drawers looking for a certain document?
SharePoint capabilities that enable users to recall information quickly, rapid document previews, sophisticated search refiners, and structured, intelligible file systems have made looking for stored documents much easier.
7. Social
SharePoint facilitates improved cooperation in the hybrid workplace, which improves communication and efficiency, in addition to helping boost IT productivity.
You and your coworkers can collaborate using SharePoint's interactive feeds, community and follow sites, and processes to pass documents down the electronic assembly line.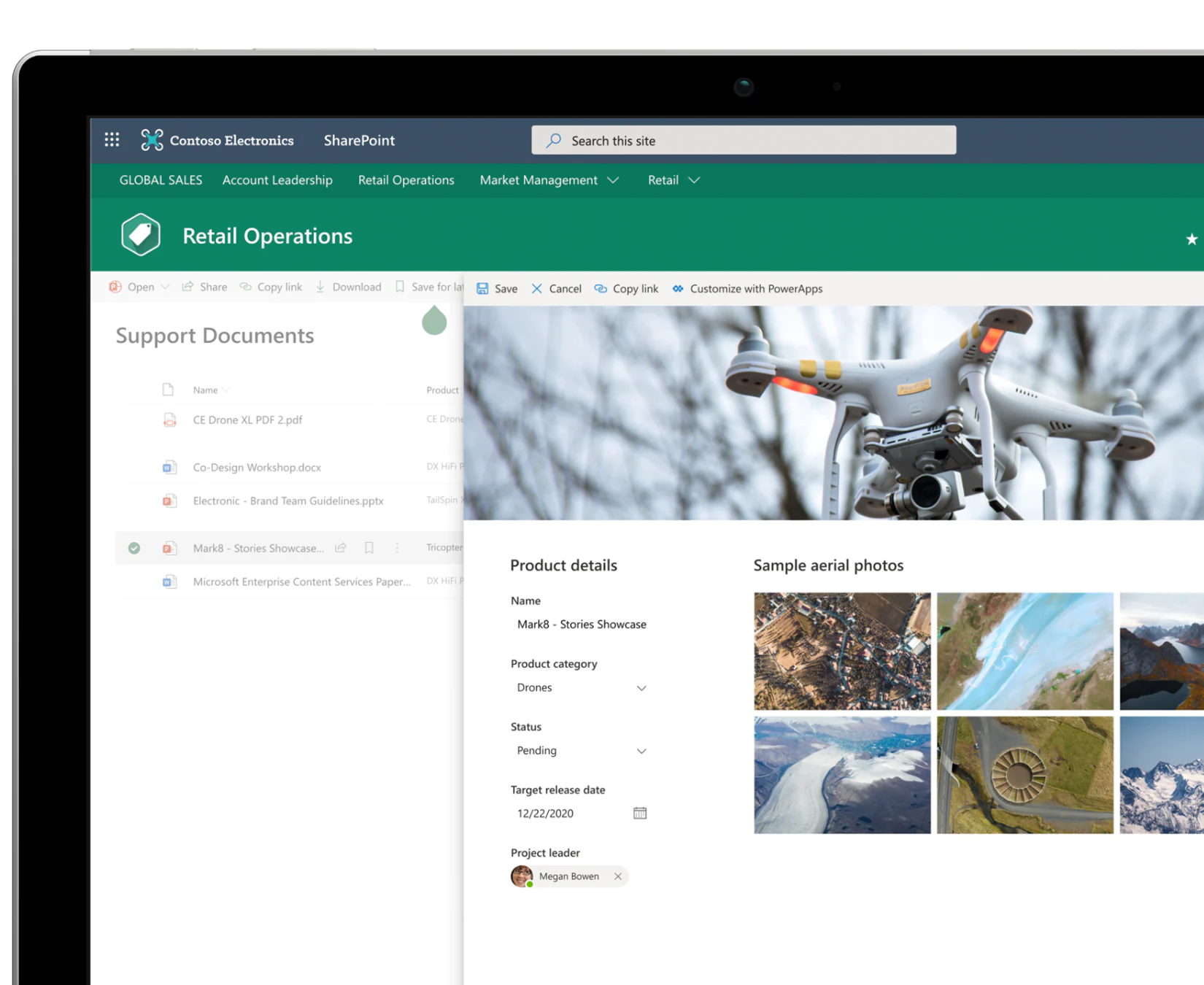 8. User-Interface
SharePoint is simple to use and has been developed with the user in mind. The program is designed to look like other regularly used software to make it easier for IT managers and users to grasp.Users will spend less time learning how to use SharePoint and more time putting it to work as a technological solution.
9. Sharing
By allowing users to control rights with only two clicks, SharePoint makes sharing simple and safe.
Employees can collaborate on a single document with SharePoint, and rather than spending hours merging many revisions into the file, they can view the document immediately and make changes. The application also stores information about who requested access to a specific website.
10. Document Management
Keeping track of crucial documents and correctly archiving them for later use has long been a tough, if not impossible, process, particularly for large companies that file hundreds of documents every day. That is until SharePoint came along, helping to create a digital workflow solution.
Companies can use SharePoint to drag and drop critical documents into safe folders and store them in specified locations that can be retrieved instantly, saving the team hours searching for lost documents.
All in All
As a powerful collaboration software, SharePoint is best known for boosting productivity. Employees in today's hybrid workplace have high expectations and need the most up-to-date collaboration solutions.
SharePoint meets the need by enhancing team and site pages as well as making communicating and sharing information with teammates easier than ever. All in all, SharePoint is a highly effective digital workplace solution that streamlines business processes and enhances productivity.