Digital Workplace Solutions in a Post-Covid 19 World
Since March 2020, employees all over the globe have been working from home offices, and organizations have had to change their formerly rigorous regulations and processes to protect the safety of their employees.
Despite COVID-19, employees are still expected to perform at least as well as before, and there is even pressure to work even more effectively to guarantee lucrative business operations.
The digital workplace solution is the logical answer for bringing work into our homes and guaranteeing a seamless and lucrative business operation.
A digital workplace is not restricted to a single site or location. Instead, it assists employees wherever they work, whether at home or in the office.
The Hybrid Working Models
Covid-19 has compelled organizations to embrace remote work, and many are now required to create and maintain a digital workplace solution that supports both in-office and remote workers. In the post-covid world, hybrid work is here to stay.
As a result, analytics, collaboration technologies, and office space will shape the future workplace, particularly as companies strive to provide tailored employee experiences to boost productivity and performance.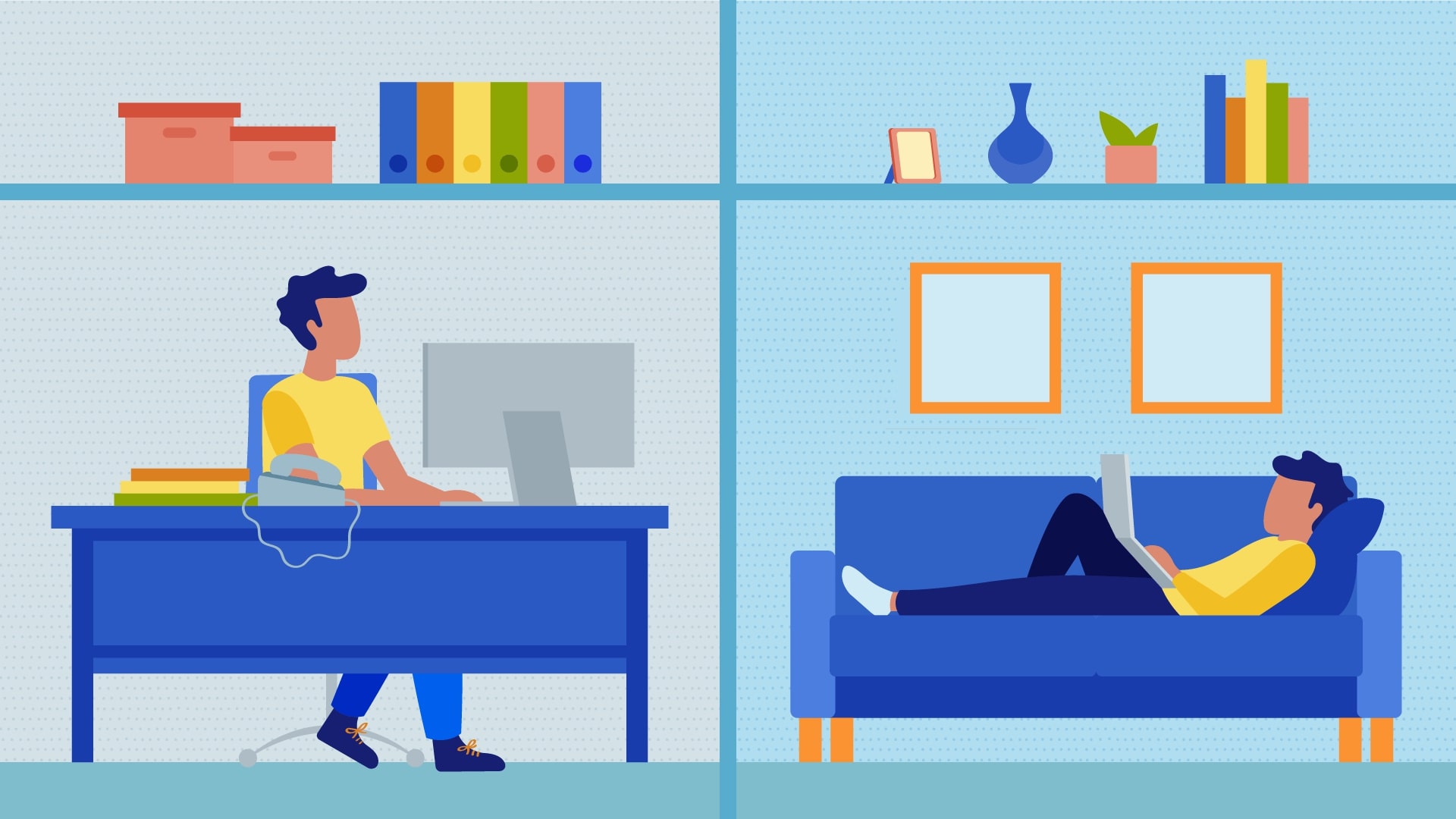 How Would Organizations and Employees Adjust?
Employees have learnt that they can live anywhere and be just as good at their jobs as they were at the office. Employees developed new expectations about working conditions and maintaining a work-life balance that requires a great deal of flexibility as a result of the pandemic.
As businesses deal with an increasing number of remote workers, the digital workplace must accommodate the business requirements of onsite, remote, and hybrid workers.
Businesses that strike the appropriate mix will increase productivity, engagement, and empowerment across departments, teams, and locations. As we enter this new era of work, this will be the cutting edge.
Organizations must evaluate what is presently in their tech stack and what is lacking as they integrate digital solutions into a permanent digital workplace.
A contemporary workplace needs modern solutions, including crucial communication, collaboration, and remote technology capabilities.
Remote workers use many types of technology to enable them to work efficiently, but we must know how to utilize each remote work tool responsibly to not only keep employees productive but also to maintain business culture and connection.
Companies may be able to overcome the digital workplace's deficiencies and ambiguities by more deliberately embracing its beneficial qualities, such as data created by workers' tools and platforms.
This can help companies in optimizing individual and team performance as well as personalizing the employee experience through individualized suggestions, allowing remote work to be considerably more than a degraded substitute for the traditional workplace.
In the post-COVID era, as onsite workplaces and headquarters change, companies can utilize this data to construct vibrant, productive, and cost-effective offices that are seamlessly integrated with the remote experience.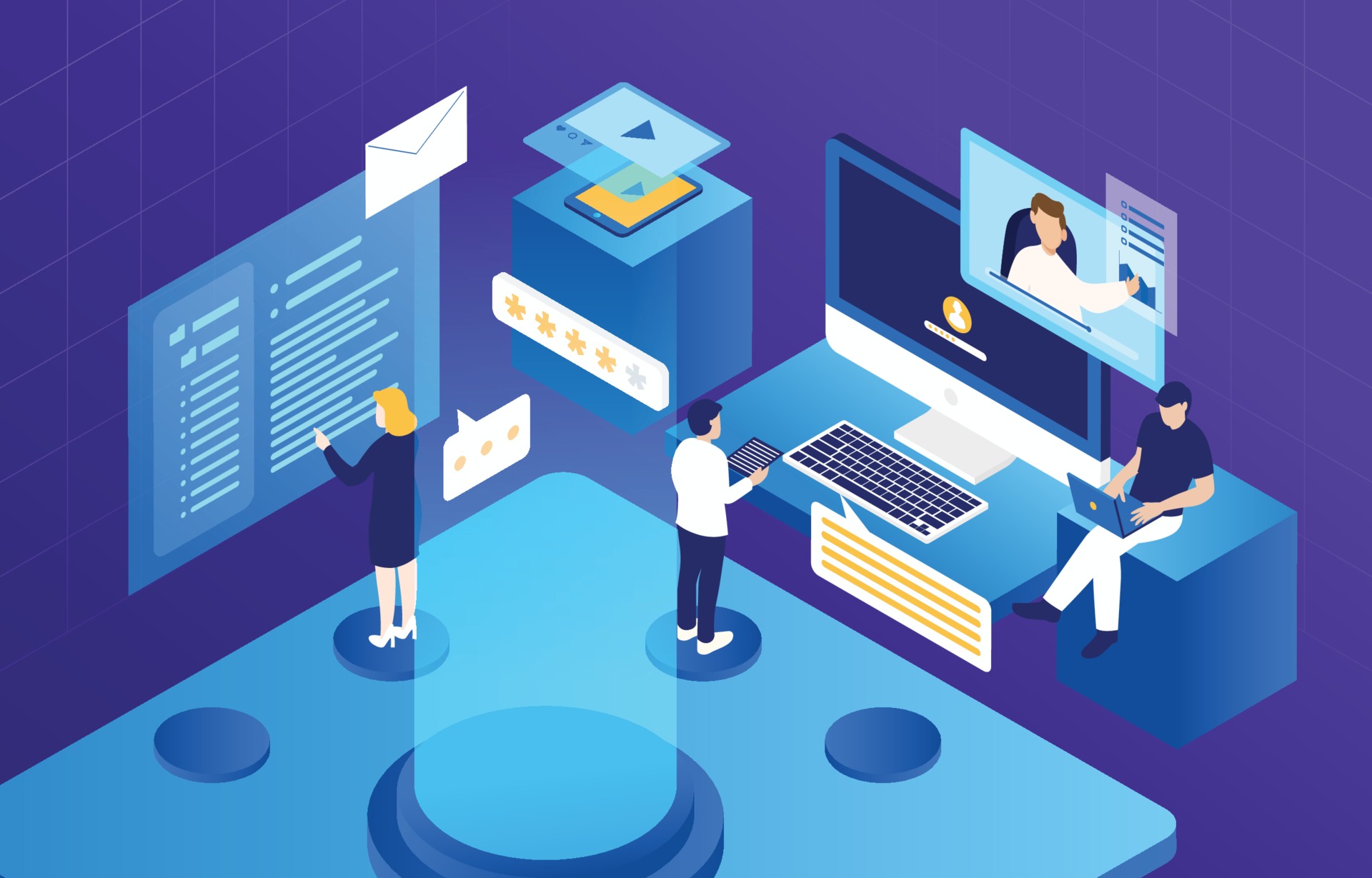 A Digital Workplace That is Measurable
Organizations should use digital workplace services with digital technology and solutions with built-in analytics and insights to assist them to assess anything from individual employee performance to team productivity and even business culture.
Data allows us to detect trends and behaviours that can improve individual and team performance.
Tools that enable analytics to generate actionable information can be leveraged to provide a tailored experience for each employee to maximize performance and responses.
These insights can assist in gauging the remote workforce connection and identifying isolated individuals based on how they engage with others and within their team to improve their digital experience.
Takeaways
There will be fewer commutes, greater flexibility, and new approaches to managing strong collaboration and creativity in the Post-COVID future.
The pandemic accelerated the digital workplace because companies needed to adjust and adapt swiftly to preserve their employees' health. However, employers must now embrace the digital workplace solution and invest in their future.