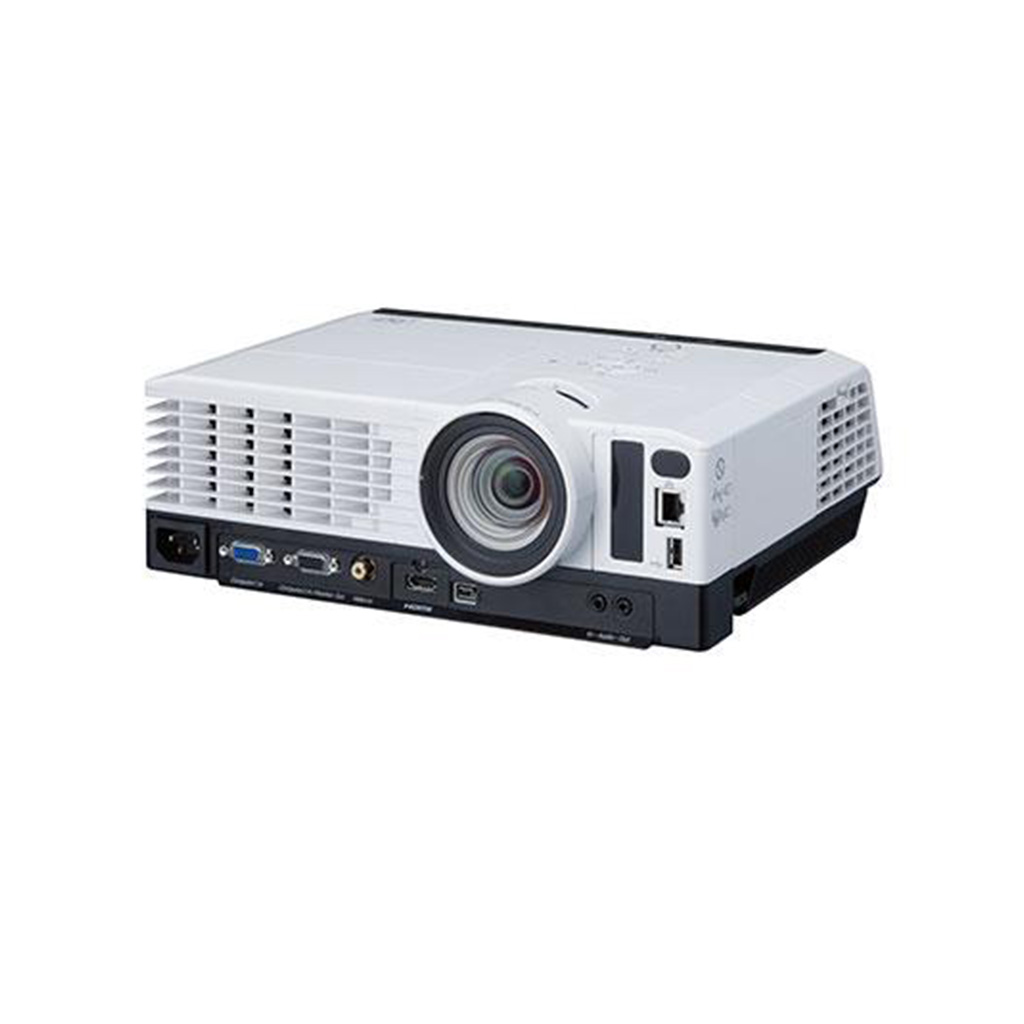 Back
PJ X3351N
3,500-lumen desk-edge projector
1,024 x 768 pixels (XGA)
5,000-hour lamp life (Eco)
30–400-inch projection size
Network connectivity
From small ideas, big opportunity grows
Events, meetings and exhibitions can drive change. Point a spotlight on your ideas with projectors.
Connect and collaborate easily, in classrooms and meetings
Attract attention when you deliver your presentation or video. The PJ X3351N is a lightweight, high quality projector perfect for busy offices and schools.
Lightweight design, bright impact
An innovative small projector with added space saving features. No-fuss operation with auto‑brightness and more ways to connect, including from mobile devices. Display videos with sound using the built in speaker – you can show movies in 3D with a screen size up to 400 inches. No heat or noise to disturb you, all cables and fan exhaust are located in front for desk front placement.
Widescreen projection with less clutter
Projector cables and a noisy fan can derail your presentation. Front facing design directs all noise, heat and cables away from your audience.

A network projector with wired or wireless options
Standard wired and wireless networking for maximum flexibility. Miracast mobile connectivity enables screen mirroring from your PC and Android devices.
Built in audio
Take advantage of booming audio from 10‑watt, built-in speakers and eliminate additional speaker costs.
Communicate creatively with 360‑degree projection
Project on the ceiling or floor with 360‑degree projection that allows you to project at any angle. Keystone correction automatically fixes any image distortion.
Download PDF brochure