Mobile App
The RICOH Spaces mobile app is the perfect way to book a room or desk, create service requests, and stay connected with your workplace while you're on the go.
With just a few taps, you can find and reserve the perfect space for your next meeting or project. Plus, RICOH Spaces makes it easy to stay connected with your team, no matter where you are.
RICOH Spaces Mobile
Booking for Android
& iOS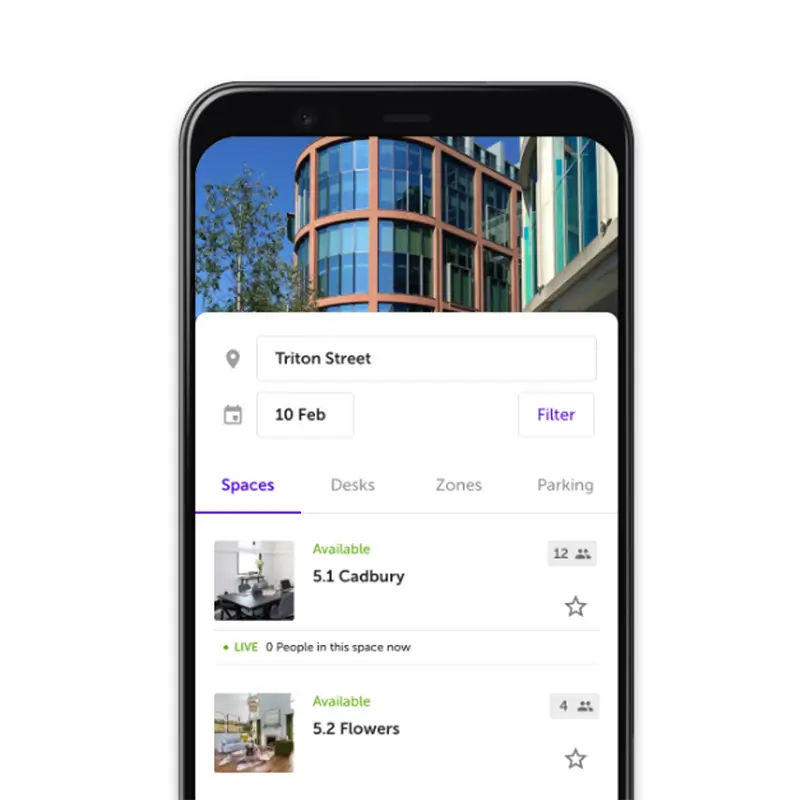 Our mobile app provides an intuitive user interface with simplicity at the forefront, whilst keeping a feature-rich design.
Quick and Easy Mobile Booking
Through the mobile app, we provide desks, meeting rooms, and other facility management capabilities.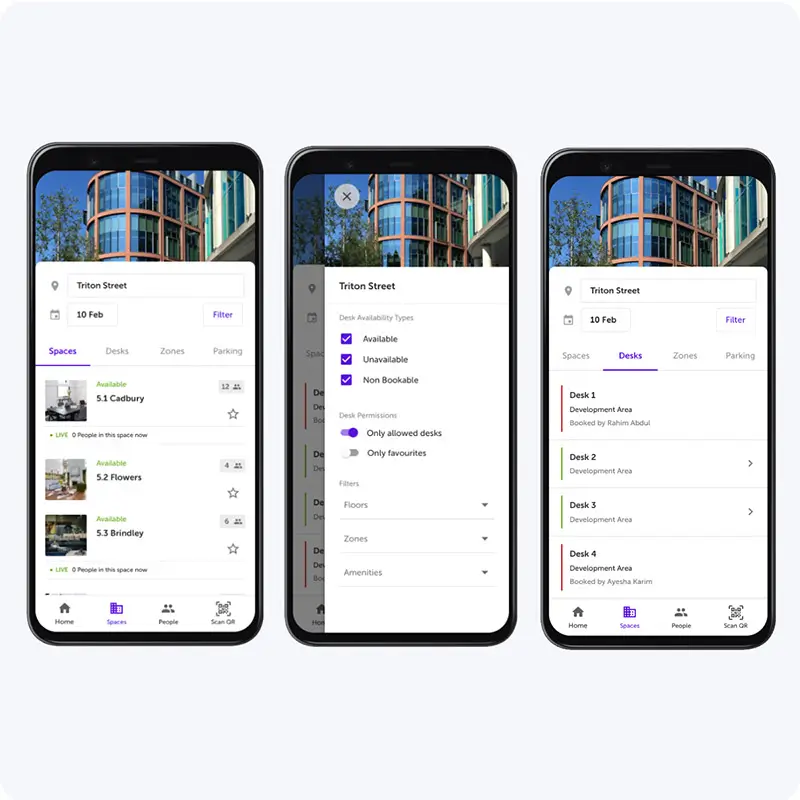 Let's Connect
Talk to a Ricoh Expert
Get in touch with one of our consultants and find out how we can help you create your hybrid workplace.
Let's Connect