Inspired. Learning.
Technology is the fabric that creates connected school environments to inspire young minds.
Business of change
At Ricoh, our mission is simple; help you make worklife part of a great life. To do this, we are committing our business to planning, designing, producing and implementing digital workplace systems, applications and processes that keep you and your people humming and happy.
Improve someone's day. Modernise a legacy system. Remove productivity constraints and liberate people to connect, collaborate and create, with ease. Make sure the business is well protected so it can take well calculated risks and advance, underpinned by technologies, digital applications and services can support innovation and growth.
This is the business of change.
We are committed to showing you how the right digital workplace technologies and services can help you make change practical, attainable, brilliantly simple and valuable, by providing more freedom, flexibility and immediacy than ever before.
rethink. worklife. with Ricoh.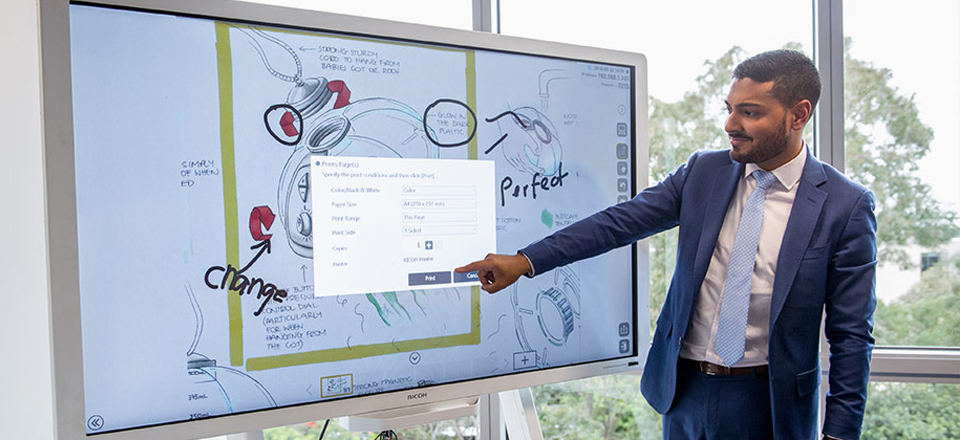 Service request

With experienced technicians across the country and a dedicated help desk, our response times meet your needs.

Order supplies

Order supplies for your Ricoh device using your serial number and the contact phone number for your account.

Drivers and product information

The latest drivers, documentation, user manuals, software and plugins for your Ricoh products.

How to videos

Ricoh how to videos are here for business learning and training.