5 Benefits of Managed Document Services (MDS)
What are the Benefits of Managed Document Services?
Almost every business requires the use of documents, whether they are electronic or printed. It's challenging to manage company information, which may originate from multiple sources across different information sharing platforms.
This becomes a particularly challenging aspect of a business, especially considering the rise in cybersecurity threats.
So how can businesses overcome challenges with document management while maintaining productivity?
Based on the nature of your business, an Enterprise Content Management (ECM) solution with a strong Document Management System (DMS) aims to collect, store, and then retrieve paper and electronic documents as and when needed.
What are Managed Document Services?
MDS, or Managed Document Services, is a complex and all-encompassing method for optimizing document output as precisely as is practical. It enables you to better your services and provide value for your business by matching the proper staff with suitable procedures and technology.
A document management method helps an organization's entire document production process run more efficiently. Besides Managed Print Services, MDS also comprises document capture and archiving processes, ensuring a secure workflow and lowering environmental impact.
Using MDS to manage corporate documents gives you the ability to:
Greater client satisfaction
Quicker responses
Information output improvement
Profitable returns on investments
MDS is a third-party system that comprises hardware, software, support, and strategic consultancy. It covers all aspects of document management in the company, from infrastructure, capture, and workflow to security, archiving, and storage.
An MDS offers a complete approach to document management solutions, focusing on how documents are managed, disseminated, and saved across devices, networks, and channels rather than just printing.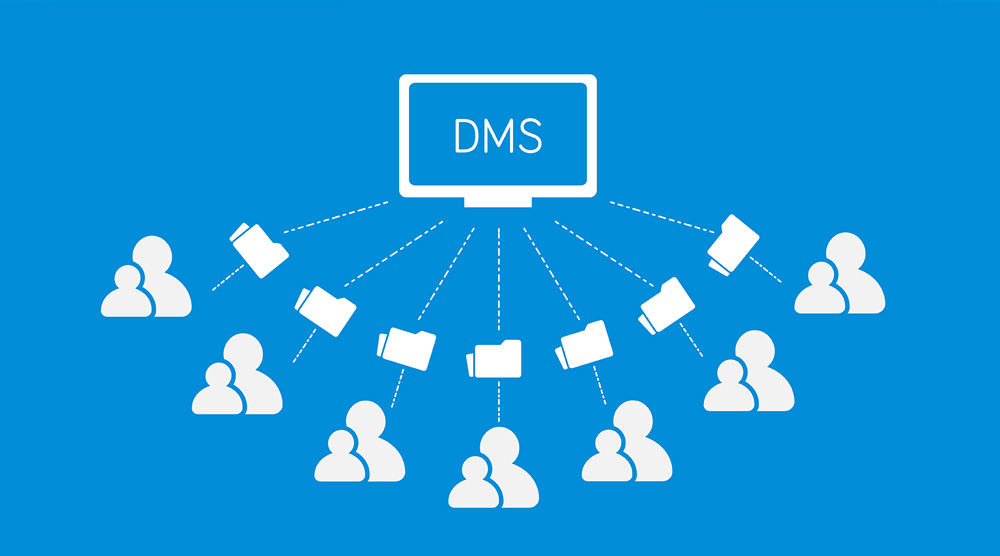 Advantages of Incorporating an Electronic Document Management System
Trying to digitize enormous amounts of paper records may sound overwhelming. Businesses investing in an electronic document management system also lay the foundation for improved workflow. Along with boosting business productivity, setting up this electronic system for your firm has major benefits.
1. Lower Prices
MDS has shown that optimizing print fleets, enhancing workflows, reducing consumption, and avoiding waste can generate a positive return on investment in a reasonable amount of time.
Any company may find the entire cost of a printing/scanning system to be significant, accounting for up to 15% of annual spending. If you incorporate managed document services into your business strategy, Managed Print Partners may save you up to 40%.
2. Strengthened Security Measures and Improved Regulatory Compliance
The General Data Protection Regulation (GDPR) and the Notifiable Data Breach (NDB) are programs that require businesses to take preventive measures for consumers' critical information.
It is important to secure printing and authorize access to devices and document networks to prevent accidental or intentional duplication of sensitive data.
3. Customized Document Retrieval
Searching for and obtaining your documentation might take a long time since manual file storage can be confusing.
While companies normally pay $20 to file a document, $120 to locate a misfiled document, and $220 to reconstruct a lost document, the average office worker spends 30 to 40% of their workday looking for printed papers.
Such and other unnecessary document management costs also limit productivity and lower growth potential, restricting an organization's budget. Through the option of customized document retrieval, easy access can be provided.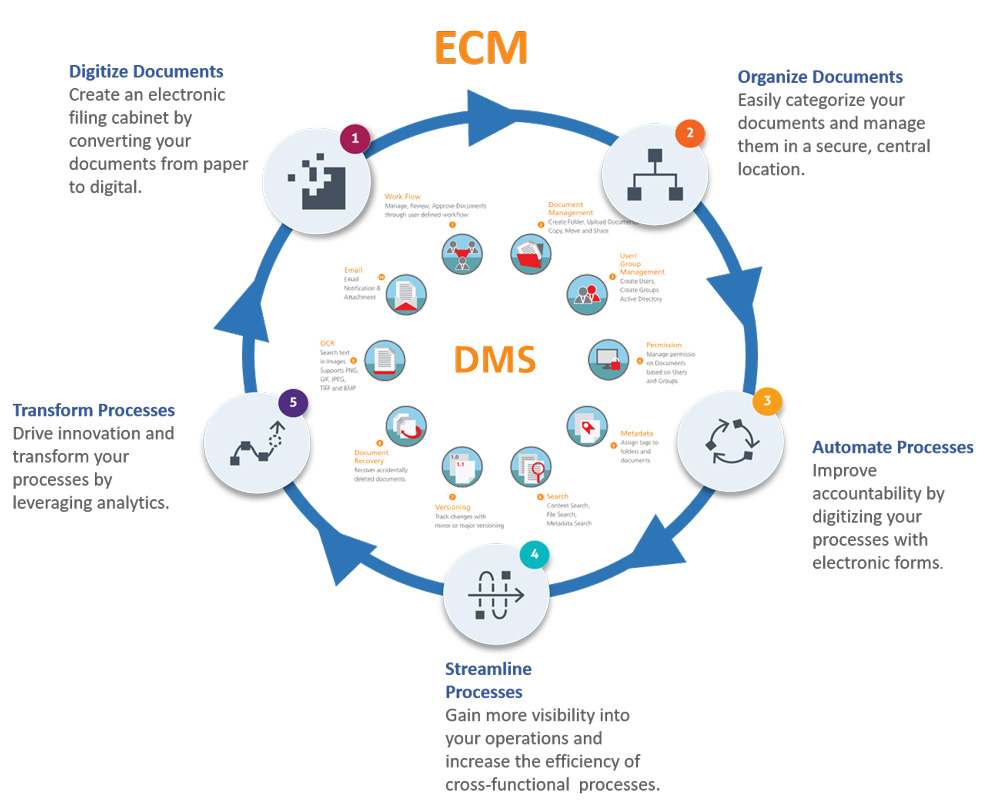 4. Optimal Engagement
Communicating and accessing content quickly with a sophisticated document management system is considerably easier. There are multiple locations where you can access documents or articles that have been downloaded from various sources.
Owing to electronic imaging, document sharing over a network via email becomes a possibility. DMS improves workflow monitoring and makes organizational processes more visible. Access permissions for external users can be monitored and regulated.
5. Higher Productivity
Time is valuable, and DMS has the undeniable advantage of saving time, frequently resulting in higher production. Faster and more efficient document access can lead to higher client satisfaction and team morale, leading to better productivity.
Scalable document management solutions may be adjusted to any enterprise's evolving requirements. A thorough electronic document management system gives companies a few immeasurable benefits, such as:
Flexibility
Competitiveness
Greater client relationships
Peace of mind
All in All
By transitioning to an electronic document management system, businesses may automate workflows, decrease content errors, and free up valuable time to focus on more business-critical areas.
The document management system is a widely known, robust, and effective approach. Depending on the selected method, a DMS can locate files using a phrase or keyword detected in a document.
Access was simplified via easy interaction with enterprise applications. If there is an open network, documents can be accessed anywhere.
With the evolution of electronics and modern technology in managed documentation services, its addition to a business workflow will only yield positive results and a smoother, more seamless work environment.