Environmental communication and activities

Ricoh Global SDGs Action is a month long event starting on June 1, to encourage Group company employees to think about how to achieve the United Nations Sustainable Development Goals (SDGs) and to take action with a sense of global unity. We aim to accelerate our contributions towards achieving the SDGs and encourage all employees in the Group to think and act, not only by doing eco-actions such as global warming countermeasures toward realizing a zero-carbon society, but also by addressing a broader range of social issues.
We aim to leverage the know-how that we have built up through our Global Eco Action events since 2006, and work together with customers and societies across the globe, as we expand our actions to help achieving the SDGs.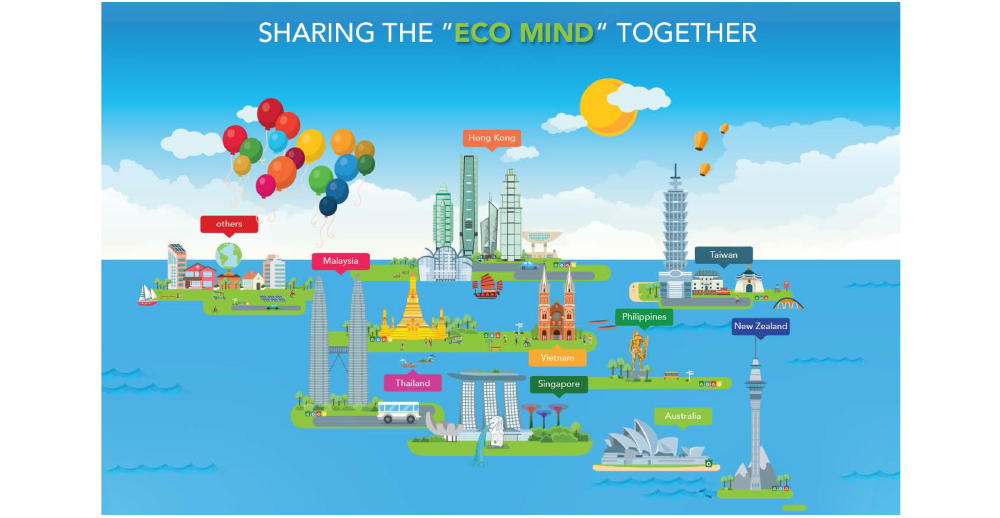 You can play your part by simply committing your pledge at our regional Global SDGs Action website. Companies can also make a difference to the environment, and counter the climate change by inculcating green practices in their office.
SDGs Communication Book
Ricoh Asia Pacific released the first SDGs Communication Book, putting together its commitment on United Nations' Sustainable Development Goals (SDGs) and highlight several case studies in Asia Pacific and Oceania that align with different SDGs.
The booklet also showcase Ricoh Asia Pacific's journey on Singapore's Eco Action Day and Malaysia's Global SDGs Action initiative. Click here to read more.