What are Managed Document Services (MDS)?
A document management system is used to automatically organize, secure, digitize and classify company documents, making them easy to access, edit and share.
Managed Document Services (MDS) are services provided to external parties to optimize and manage an organization's document infrastructure and workflow for both printed and electronic documents.
Objectives of Document Management
Reduce lost and misfiled documents, provide better organization, and speed up search and retrieval of documents. Reduce the amount of physical space used to store documents, such as file cabinets, boxes and shelving.
Managed Document Services takes a comprehensive approach to understanding the business process and plans out the initial generation of the document right up to the end of its life activities.
The benefits of having the MDS in place are as follows:
1. Document Archiving
Since Electronic Document Management Systems leverage the use of cloud storage, they allow for all the business documents to be stored in a secure central repository and then accessed, viewed, shared and changed as needed.
This system keeps all the digital documents safe and backed up, which can be retrieved in case of any disaster or calamity. Documents can also be saved in different versions, which keeps track of any changes.
2. Security of the Documents
Security policies can be easily set and maintained for the system. Access controls and Role based access controls, ensure the confidentiality and integrity of the documents.
3. Access Anywhere, Anytime
With the Document Services running on the cloud, their access is not restricted by location or time.
Anyone, who has access to the documents, can view or modify them, from any location around the world, at any time, without having to depend on the access timings. This provides the much needed flexibility to the work culture.
4. Integration with Applications
These systems that manage the documents, can easily integrate with multiple third party applications. The data thus remains intact and safe.
Most of these systems are integrated with cloud email services, which allow for the sharing of documents and the control of access rights by individual email accounts.
5. Sharing of Files
The document systems allow users to share and collaborate on files and documents with colleagues, irrespective of their locations. The administrators can control the file sharing accesses, thereby adding an extra layer of security to the confidentiality of the documents.
Let us look at Ricoh's DocuWare, one of the most popular and reliable document management systems in use today.
DocuWare offers cloud-based document management and workflow automation software that enables you to digitize, secure, and collaborate on business documents, as well as streamline the processes that drive the core of your organization.
By eliminating wasted time and uncertainty from the processes, teams are liberated to concentrate on the tasks that drive productivity and profit. DocuWare is ideal for distributed and remote teams that require maximum efficiency.
Either on-premise or in the cloud, documents are immediately accessible wherever and whenever they are required, with only a single search required to identify similar documents.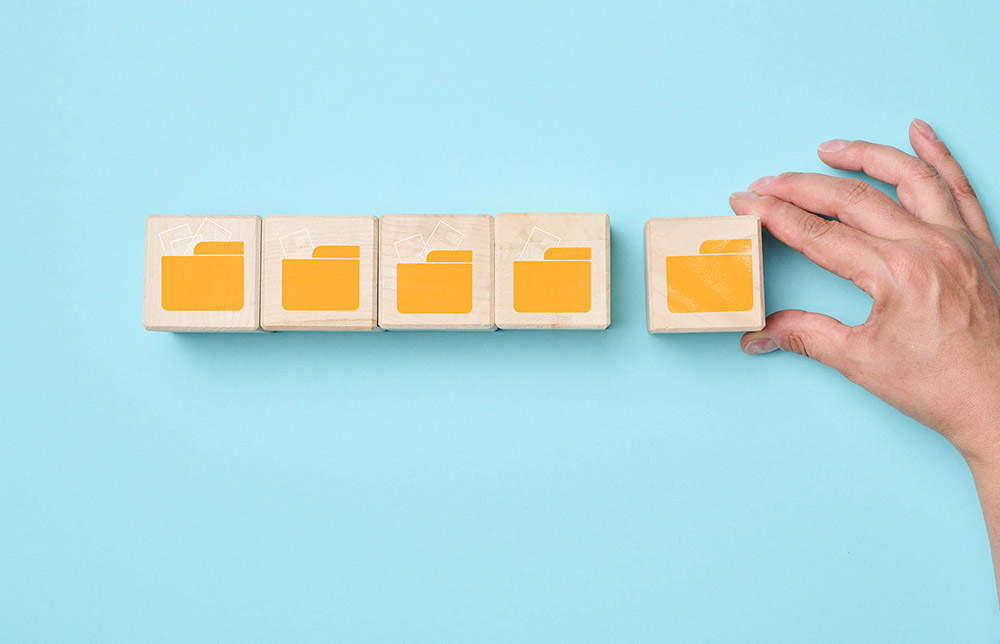 Here are some best practices to make cloud document management services more secure:
Monitor access permissions: Since multiple employees view, share, and alter documents throughout the day, it's important to have strict policies and procedures in place regulating user access to sensitive information.
Backup documents regularly: One of the advantages of cloud-based storage systems is they enable companies to safeguard valuable information in case of system crashes, data breaches, and natural disasters.
Regulate the mobile networks: Regardless of the size of the company, regulating access from mobile devices is crucial. Extra precaution should be taken to limit the documents users are permitted to access on mobile devices.
Use encrypted storage: The service provider should have this option. End-to-End encryption must be ensured while sharing files with external parties.
Manage remote working conditions: To help ensure that the organizational data remains safe, set rules for accessing documents from external networks, encrypt any data that are transferred, and educate the employees on what to do if they suspect their accounts have been compromised.
By converting sensitive documents to digital files, the organization should add a level of control and increase overall visibility into who is accessing what.
Employ version control
Standardize the client documentation
All in All
There are various advantages to having Managed Document Services in place. MDS offers a holistic approach to understanding the business process and plans out everything from the generation of the document all the way through the activities that occur at the document's end of life.
By taking advantage of what Managed Document Services has to offer, businesses can streamline their processes and get on the right track for growth.