6 Essential of a Collaboration Hub - Hybrid Workplace
A collaboration hub is a physical or digital workspace that encourages engagement, community, and teamwork. While collaboration hubs can take numerous forms, the physical ones are often distinguished by flexible office layouts, integrated breakout rooms, and movable meeting places.
On the other hand, the digital ones are digital workplace solutions that provide an integrated approach to communicating with colleagues inside and outside of your business.
Collaboration hubs are frequently at the centre of the hybrid workplace model—a way of working in which a company includes workers who work both remotely and in-office.
By turning an existing office layout into a collaboration hub, a company can create an environment that is good for work tasks that can't be done as effectively from home, such as idea generation, brainstorming, and planning.
Why are Collaboration Hubs So Important?
First, collaboration hubs allow employees to interact in a more relaxed, natural setting. The main goal is for the space to foster a culture of teamwork, thus connecting employees and enabling meaningful collaboration.
There are several advantages to well-designed collaboration hubs at work, including:
Improved communication between separate teams
Improved meetings and teamwork
Improved employee morale and a pleasant culture
Novel concepts that may not have previously appeared
Increased employee retention
As a result, stuffy and formal boardroom settings are facing out, and a hybrid workplace is becoming more popular. Whatever the size of the company or the sector in which it works, it is critical that everyone feels connected as part of the team to do their best work.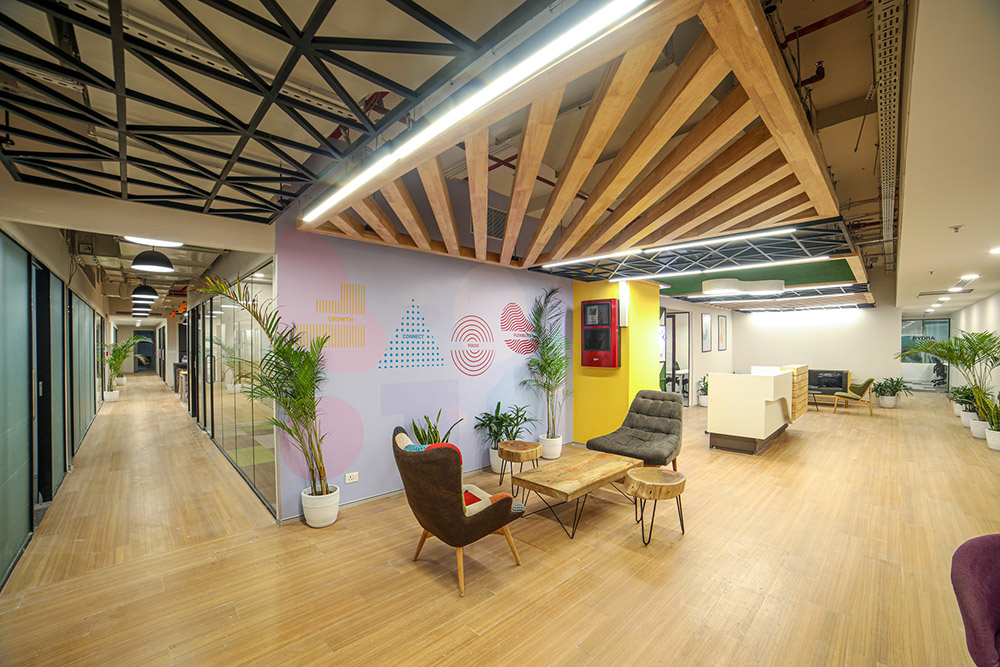 Essentials of a Collaboration Hub
1. The Right Tools
A collaborative hub, unlike a typical workplace, does not require rows upon rows of designated desks and computers.
Because hybrid teams can be equipped with the resources and software they need to execute their jobs regardless of where they are, it is the function of a collaboration hub to give workers the tools they do not have at home.
Depending on the nature of your business, this might range from photographic studios and recording booths to resource libraries, prepress equipment, and printing facilities.
2. Defined Roles and Responsibilities
A well-coordinated and well-communicated team structure allows managers to fully utilize the collaboration hub in both the physical and digital workplace.
Individuals should be able to access the workspace on an as-needed basis, but for a collaboration hub to be genuinely productive, team leaders should direct and drive activity-based project work.
3. Easy Access
The name gives it away: a collaboration hub must be easy to access at any time. Digital collaboration hubs don't have to be so complicated for employees to understand.
Therefore, a user-friendly digital workplace solution that is easy to access is an essential component of a successful collaboration hub.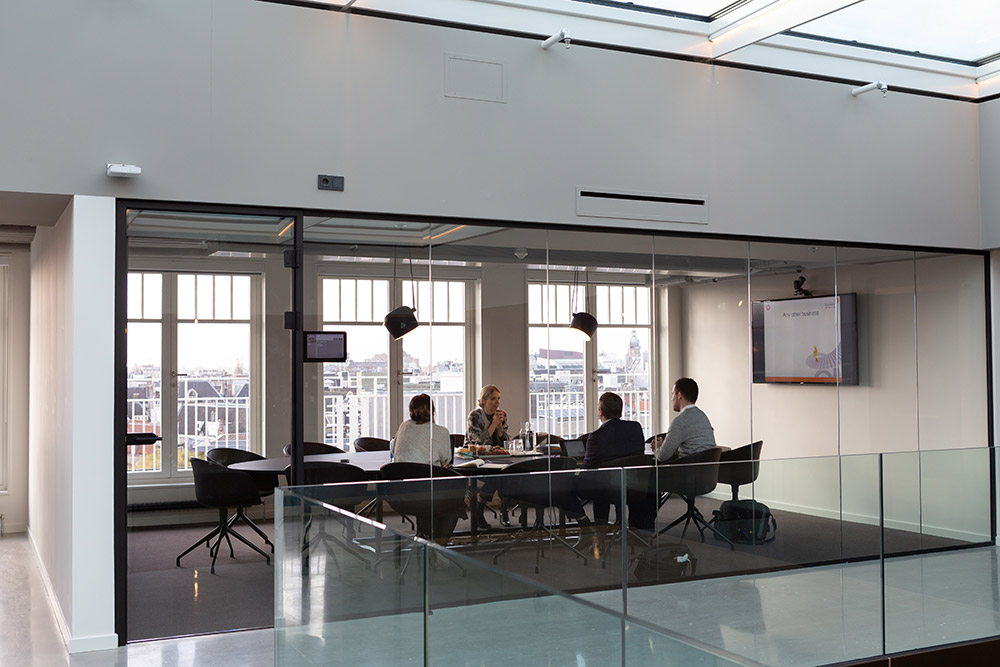 4. Meeting Rooms
Engagement is being stressed in a collaboration hub, so having a range of settings to meet with colleagues and clients is essential. These should be easily reconfigurable to accommodate any number of individuals who should be part of the meeting.
5. Flexibility
Over the course of a single project, or as new projects are started and old ones are phased out, the way teams work evolves. An efficient collaboration hub should swiftly respond to changing company and employee demands to suit new modes of working as they emerge.
6. Extensive Customization
No two businesses are identical, and each has its own set of demands and eccentricities. The primary distinction between a specialized collaboration hub and a generic office is customization—the capacity to adapt to a company's way of working.
In Summary
A collaboration hub, as part of a hybrid workplace, is a lifeline for distant employees. Not only does it serve as a location for project meetings and in-person planning sessions, but it also serves as a vital social place for workers who work from home.