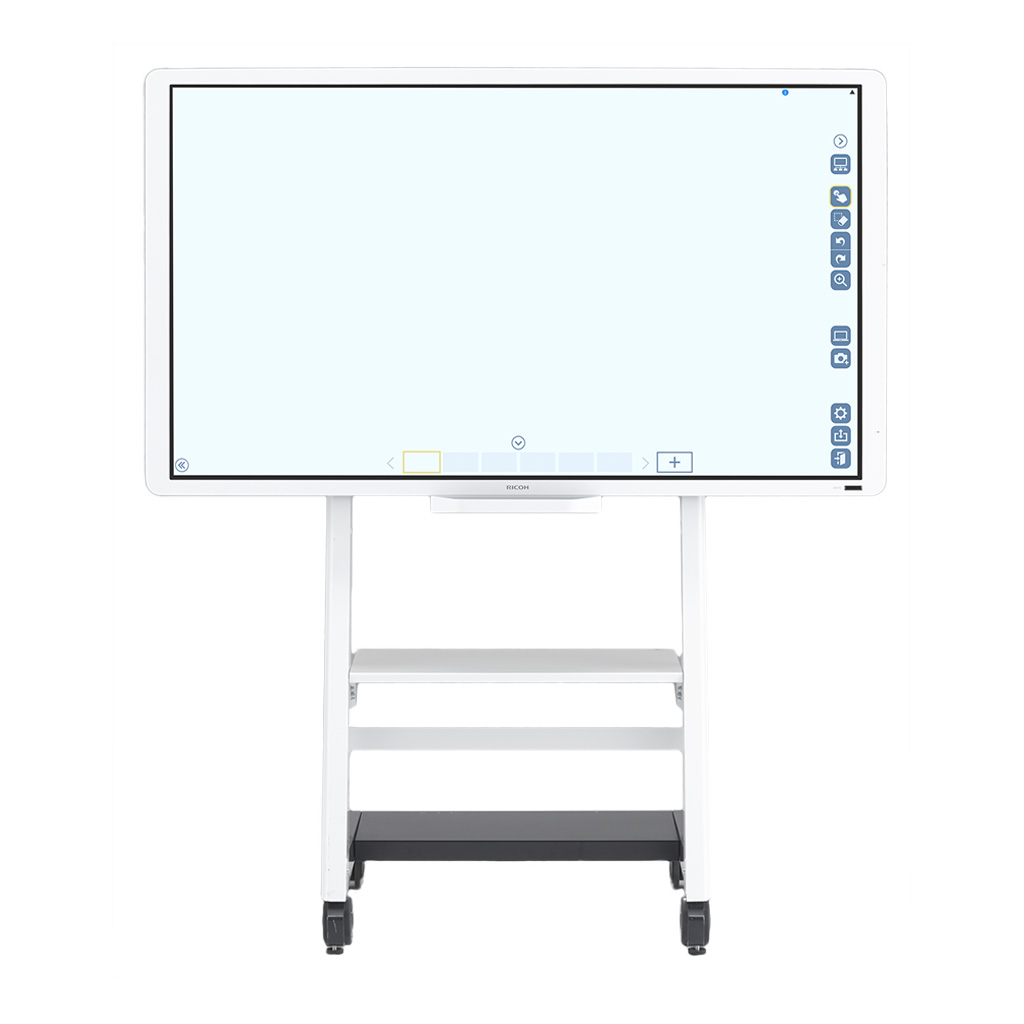 Back
IWB D6510
Interactive whiteboard
65-inch touchscreen
1,920 x 1,080 pixels
350 cd/m2 brightness
Optional remote connection
The perfect fit for your office
Choose the best screen size for your office to help teams get together, share and achieve.
Speed up approvals and improve alignment between teams
Make team meetings productive and outcome-oriented with this all-in-one collaboration tool. It offers flexible options to connect, whether you're in the same room in another country.
Keep projects on track with an easier way to approve plans, documents and more. Interactive whiteboards offer a place where everyone can share their thoughts in real-time, no matter where they are. Easily connect via Bluetooth or different media to save time and hassle. Add on Ricoh Streamline NX to limit device access and keep information secure. The adaptable design can be hanged in your meeting room or act as a tabletop for brainstorming.
Real time collaboration
Edit and mark documents directly on the whiteboard. Multiple devices can connect for support across locations.
Vibrant visuals
Over 1 billion colours on display.
Simple connectivity
Start collaborating instantly with no software. Connect devices with WiFi, VGA, HDMI or USB.
Share results easily
Print or share results with PDFs that can be printed or sent to email, USB or directly to your office folders, network or on the cloud.
Download PDF brochure